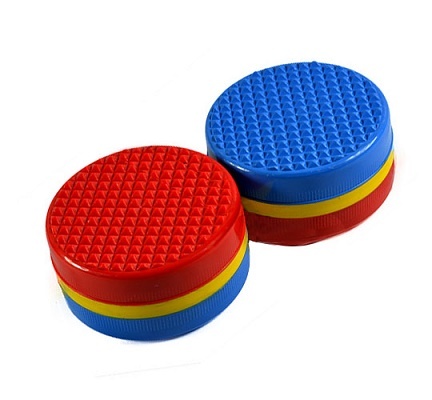 Therapy Magnet or Health Magnet
Product Description
Magnetic therapy is an alternative medical practice that uses static (i.e. unmoving) magnets to alleviate pain and other health concerns. So-called therapeutic magnets are typically integrated into bracelets, rings, or shoe inserts, though therapeutic magnetic mattresses and clothing are also on the market.
Many well-conducted studies over the past three decades have shown that static magnetic devices offer no more or no less benefit than sham devices devoid of a magnet. These studies suggest that static magnetic therapy devices may not work at all beyond having a placebo effect on those who wear them.
Despite a lack of scientific evidence to support claims that commercially available magnetic therapy devices work, wearable magnets remain extremely popular. Global sale of therapeutic magnets is estimated to be at least $1 billion a year, according to the BBC.
How it's supposed to work
Magnetic therapy dates back at least 2,000 years, according to a report by New York University's Langone Medical Center. Folk healers in Europe and Asia are believed to have used magnets to try to treat a variety of ailments. These healers may have believed that magnets could actually draw disease from the body.
Today, those who believe in the efficacy of magnetic therapy often cite the ability of static magnets to alter a person's bioenergetic fields, or biofields, which are "energy fields that purportedly surround and penetrate the human body," according to the American Congress of Obstetricians and Gynecologists. Practitioners of certain alternative medical techniques may refer to this alleged bioenergetic field as life force, chi or energy flow. Some believe that such fields can be manipulated sometimes using magnets  to treat illness or injury, according to an article published in 1999 in the Scientific Review of Alternative Medicine.
Many companies that sell therapeutic magnets also claim that a small magnet inside of a bracelet or other device helps increase blood flow to the area of the body where the device is worn. This increased blood flow is then said to help tissues heal faster.
Regardless, the therapeutic magnets sold to ease aches and pains have magnetic fields that are generally too weak to penetrate your skin. You can test this by observing the weak interaction between a magnetic shoe insert and a paperclip when separated by a sock. Human skin is about 3 millimeters deep, thicker than some socks.
The most commonly used therapeutic magnets measure 400 to 800 gauss (one of the units in which magnet strength is expressed). Also known as permanent magnets, the static magnets used in magnetic therapy devices come in two different polarity arrangements, according to the Langone Medical Center report. The magnets are either unipolar, which means they have north on one side and south on the other, or they are alternating-pole, which means they are made from a sheet of magnetic material with north and south magnets arranged in an alternating pattern.
Contact Us
35/1, 7th Main, Behind Amba Bhavani Temple Vrushabhavathi Nagar, Near Amba Bhavani Temple, Kamaksipalya Bengaluru Karnataka India +918045803243
Phone :+918045803243